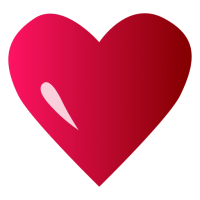 What's new in this club

Friday Night - Oct 30th It's our Keith's birthday today and we're having a party! Nevertheless, we'll be doing our Online Stream until/or unless the bar gets too busy, so please look in and wish the old perv a Happy Birthday. Saturday Night - Oct 31st (Halloween) Thanks to the generosity of a couple of BMs, we're offering cash prizes to the 3 best costumes/made up on the staff. Look in and be afraid, be very afraid!

Thursday Night Having enjoyed a couple of fun evenings with J Bar (soi 7 Jomtien) playing a Pool match, it was decided it was time for a rematch. J Bar play in pool leagues, nevertheless on Home turf we secured a 7 - 6 victory Team Sweet hearts Games in progress A couple of End Shots i couldn't resist!

Called into Sweethearts to catch their online show live and in person. Premier talent and a fun show. Worth catching either live or online!

Ah yes, but sometimes helped with a little blue pill???.

something about this!!!!. Also known as a 'Woodie' - a stiff prick ! 55555 https://www.urbandictionary.com/define.php?term=woodie

I thought it was American. Maybe it's the universal language of love?

Thanjks QG, I thought it might be. Was not sure!!!!!!!!!. Sorry if I pulled your pud.

I think that this lady worked at Check In Bar Bangkok before. I shagged her a few years ago, if I remember well.

It's an English term for what is known as 'a stiffy' in Australia.

Jimbo You do realize that Australia has gone forward 1 hour so now the show does not start until 1.00am. I need my beauty sleep so very rarely can I stay up to see Nana!. Please do something about this!!!!. Also what is a hard on?. Re Nuoy.

Thanks for the pics @jimbo33!

Friday Night: With the rains belting down all day, I was concerned I would be doing my compereing thing from home. However, they ceased at the right time and I was able to get to Soi Burkhao without any problem. Coming home was a different kettle of fish! The heavens opened as we closed up, and i got a proper drenching on the way back to Cell Block A Happily, we had a decent night, with a few guys dropping by, and barfines duly following. At the same time the online stream went very well, with plenty of chat while the high jinks went on in front of the camera:

Outstanding pics! Live Stream Nights look like a fun time indeed!

Apologies for being M.I.A. for a while . Here are some pics from our Live Stream, which starts at 9 p.m. thai time on Weds, Fri, Sat & Sun

10

or.... don't attempt to climb a Welsh stone wall wearing a pink tie with matching size 11 - 6 inch high heels.

No, it was don't let Grunt into Sweethearts Bar if he's not wearing a mask!

What was that ? "Never step of a moving TukTuk" ?

you sure about the 520 baht QG? 3 x 140= 420

Well I'm not usually into watching lbs online, but I watched livestream last night and thought it was good. Cute girls. I even worked out how to send payment for drinks to girls. It's quite easy if you have a Paypal account. Drinks are 140 bt. 520 bt for 3 drinks, about £13 GBP. If you want to ring the bell it costs around 2300 bt. No paypal charges as it is sending money to a friend.

Isn't it good that we all have different tastes. Of the two girls mentioned, the one with the thick midsections and legs, and who hogs the camera, actually turns me off, while another girl Nana who stands behind those two does it for me!. But as Jimmy says, it does start late for us. Midnight before it kicks off and seems to have the same starting order.

Live streaming not on tonight. Back on Wednesday. They usually start after 9pm Thai time.