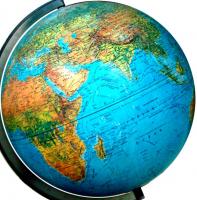 About This Club
Thailand Vloggers
What's new in this club

And Geoff mentions his pronunciation of 'Pattaya' in this video

I actually met him in an LK hotel at breakfast. Had a bit of a conversation with him. I cant watch his videos now due to his pronunciation of Pa tire. It seems to be a common habit with guys from the UK. I have observed them trying to pronounce Maori and Pacific island names. They murder them!

He's back Published 1 hour ago.

Yes, very sad I had not watched his videos for some time. Not my cup of tea. But to hear of his girl passing away really hurt. Her path to the end was similar to Stoolpusher,(Brett), but a lot longer. Cancer is just a vicious disease and liver cancer is one of the really bad ones. As I was a long distance from Bretts last few days, it was sort of a remote feeling but none the less hurt just the same. Cobber 32 went through the process from a much closer distance which must have been even harder for him. Sometimes you just have to pause and be thankful that we are in the main, healthy and not going through what these people have done. Even though Brett's passing was some 19 months ago I am sure that when Cobber 32 and I meet again in a few weeks that we will remember Brett with a few drinks. I have said it before and will say it again. Brett's passing affected me like few others have.

Vee (Lucas' girlfriend) passed away. RIP and sincere condolences.

Somes scenes from the Beer Garden in the above video.

Good to see Tom's is still rolling. I used them 3 yrs ago - turned up 20 mins early, decent car and a smooth drive. Of course YMMV!

I the above video posted by the Duke, you can view the Pattaya Beer Garden at 7:15 and Steady Eddie talks about his alternate Youtube account which he will be using for naughtier stuff. He doesn't want to risk the deletion of his primary account which has a big subscriber base. The video below is the slightly naughtier account, Steady Eddy's Music Box.